About South Carolina Poultry Federation
Hosts annual educational conference for all members
Works with State and Federal agencies on behalf of members requesting assistance
Works directly with National Poultry Organizations in coordinating promotional activities and legislative issues
Developed a legislative network amount S.C. growers and integrators to deal with issues of concern
Serves as the nucleus for the operation of the state's National Poultry Improvement Plan (NPIP), which works to ensure that quality nutrition and food safety are never compromised.
Sponsor of Poultry 4-H Program
Facilitate the exchange of information and ideas among the poultry and egg company members regarding topics relating to the human resource field
Worked to convince the SC Department of Revenue that shavings are a part of a poultry house in that they are used as flooring. The Department of Revenue had issued an informal opinion to charge sales tax on shavings; and also under the Statue of Limitations, they were going to charge back taxes for the past three years, including fines and penalties. This assessment would have been the responsibility of the growers. It is our estimate that several million dollars were saved by our efforts.
Host the annual Albin S. Johnson "Birdies for the Birds" golf tournament. This funded the Wiley Boone Aviary at Clemson and other projects as needed.
Saved money for integrators by working with State Transport Police to clarify laws regarding farm tags on feed trucks.
Leadership Team - The 2023 SC Poultry Federation Leadership team includes back row (left to right): Zach Prestage of Prestage Farms, Tony Barwick of Palmetto Pidgeon, David Rush of House of Raeford, Robert Saverance of Egg & I, JD Lake of SC Pet Food Solutions, LLC and Dr. Dave Wicker of Fieldale Farms. Front row (left to right: Ben Cassidy of Aviagen, Chad Starnes of Circle S Ranch and Daniel Beckman of Cal-Maine Foods, Inc.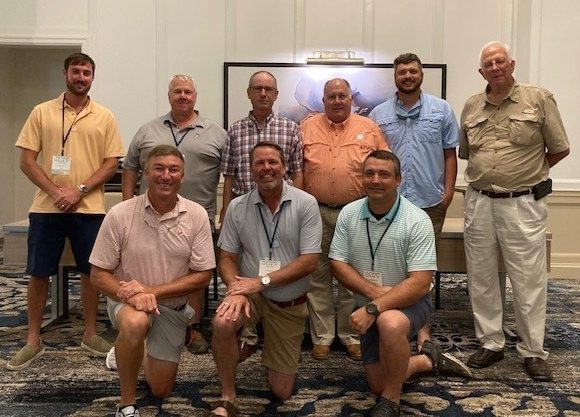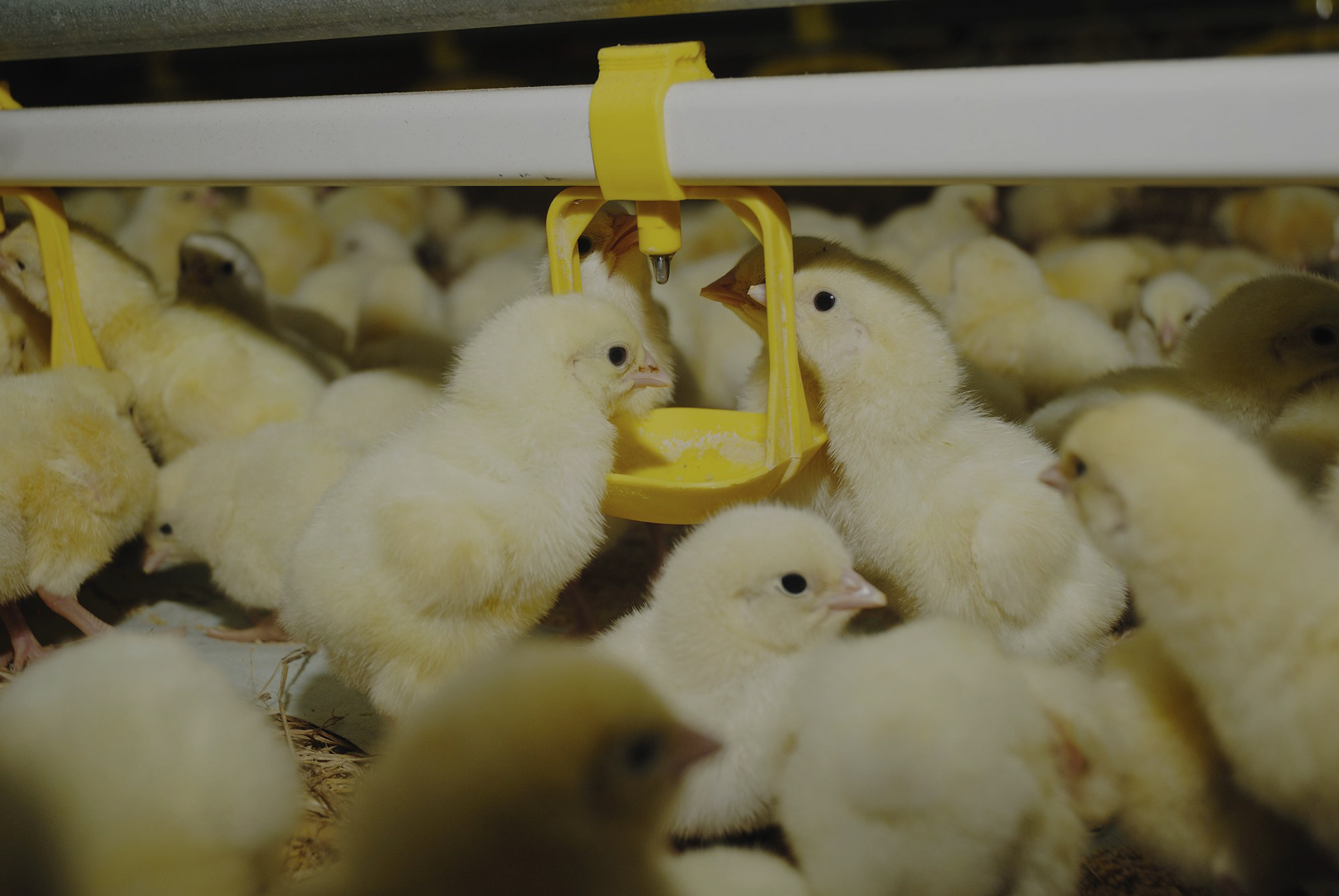 Become A Member
Join the SCPF to support the largest group working for everyone in the South Carolina Poultry Industry.